2020/06/29

media
Information on media listing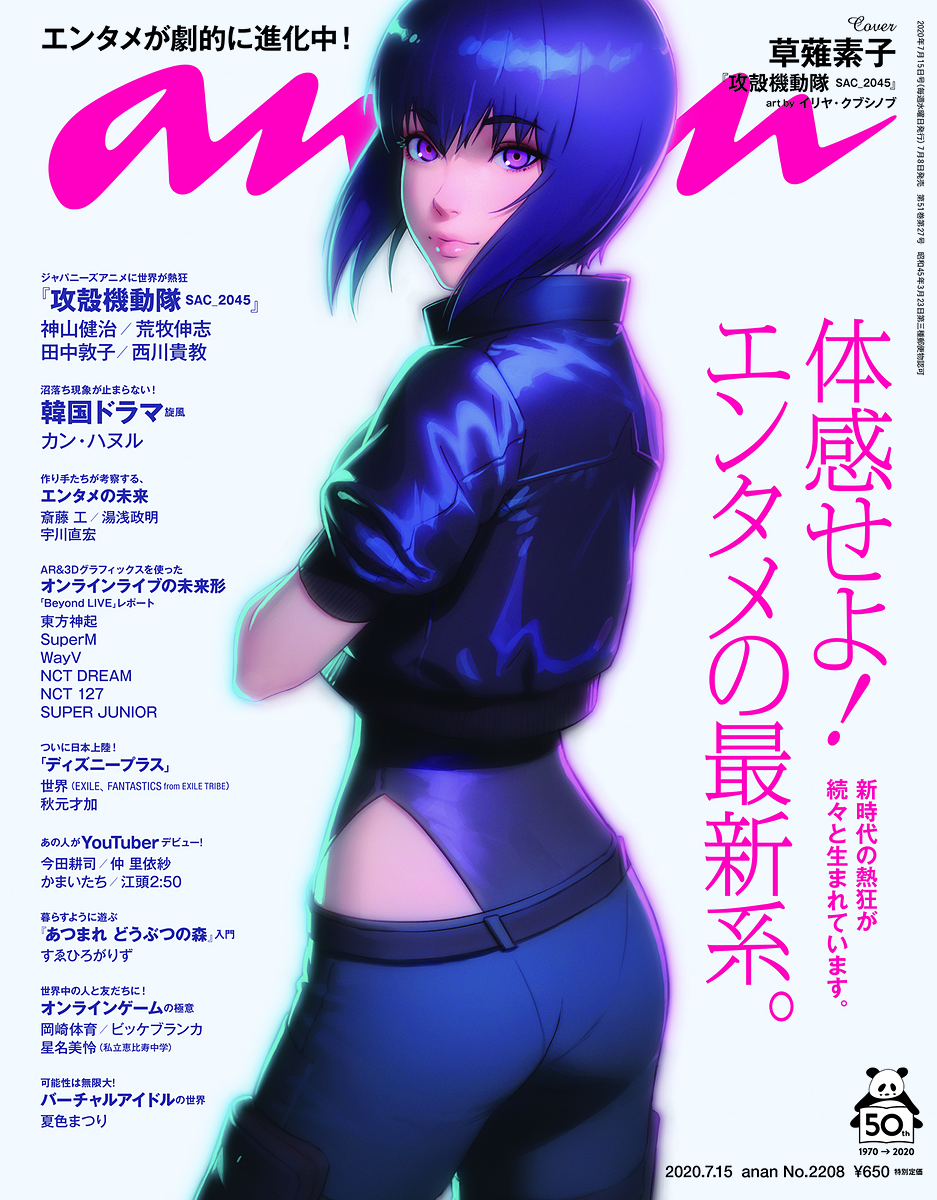 Motoko Kusanagi, the main character of "Ghost in the Shell SAC_2045" will grace the front cover of "anan" magazine ― to be released on July 8, 2020. It will be an original illustration drawn by the series' character designer, Mr. Ilya Kuvshinov.
In this issue, you can also find interviews with the directors, Kenji Kamiyama and Shinji Aramaki, Motoko Kusanagi's voice actor, Atsuko Tanaka, as well as popular singer and a fan of the series, Takanori Nishikawa.
Do note however that the magazine is only available in Japanese.
If you're in Japan, you can get the magazine at the bookstores near you!
Alternatively, you can also purchase it on amazon:
https://www.amazon.co.jp/anan-%E3%82%A2%E3%83%B3%E3%82%A2%E3%83%B3-2020-15%E5%8F%B7-No-2208/dp/B08BDZ5KPX