STUDIO
"Bridging the Best of the East and the West"
SOLA DIGITAL ARTS is a premier computer animation studio focused on creating highly entertaining and technically superior visuals for the feature film, television, and video game industries.
We at SOLA DIGITAL ARTS Inc. have a singled-minded dedication to creating amazing stories, unforgettable characters, and breathtaking imageries for audience of all ages. The studio's headquarter is located in Tokyo, arguably the most technologically advanced and multi-cultural megalopolis in the world, to bring together the best creative talents that Japan and Asia have to offer.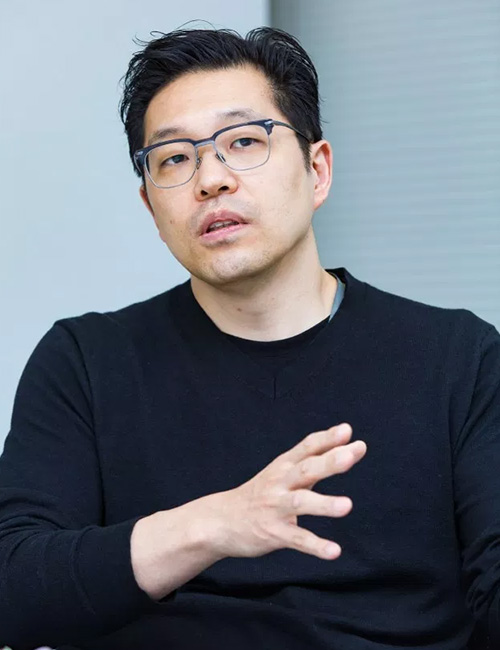 Q

What kind of company do you want to create ?
The name "SOLA" comes from Latin and means "Only". We chose it because we aim at producing movies that are "unique".
Let's also think about what "working" means. In English, it actually refers to the "act of earning" but also to the idea of "vocation". Originally, the Latin word "vocare", from which "vocation" came, meant "to call".
There is the idea that God, who gives talents to humans, calls them to use their skills for individuals, families, countries and the world. In other words, this is their mission.
If we look at companies, a similar difference exists between the Japanese words "Shõbai" (business) and "Jigyõ" (enterprise).
A business, "Shõbai", sells articles or services and earns money through these transactions. On the other hand, an enterprise, "Jigyõ", looks for values beyond money, values that can benefit its business world and the society, and that enhances the employees' happiness.
As a company, SOLA DIGITAL ARTS' objective is to be an "enterprise", a "Jigyõ", and therefore, to be entrusted with a "mission".
I want SOLA DIGITAL ARTS to be a place where people can carry out this mission of producing outstanding movies, triggering and conveying emotions, happiness and excitement to our audience. I really wish that SOLA DIGITAL ARTS will become the company that proved to the world how powerful Japanese animation can be.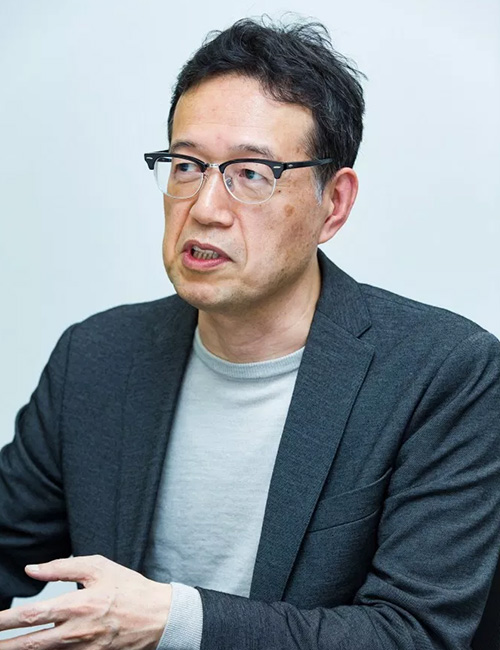 Q

What kind of work do you want to create ?
I want to create CG entertainment works focussed on Animation.
A formative experience of CG entertainment was, for me, when I saw Star Wars (Episode IV) in high school.
I clearly remember that I was shocked because it was a visual that I had never seen before.
But at the same time, I felt joy: my heart was lighter as I was thinking that it was possible to create such amusing works.
Even now, I work keeping in mind that "I want to create works full of surprises and entertainment, works that no one has ever seen". Like Star Wars at the time.
I particularly like the fact that anime can express "freedom" in various ways.
However, I do not want to make 3D animation a substitute for hand-drawn animation. My goal is to make expressions and stories that can only be done using CG and, as I believe CG can be a tool to expand animation, I want to keep on trying new things.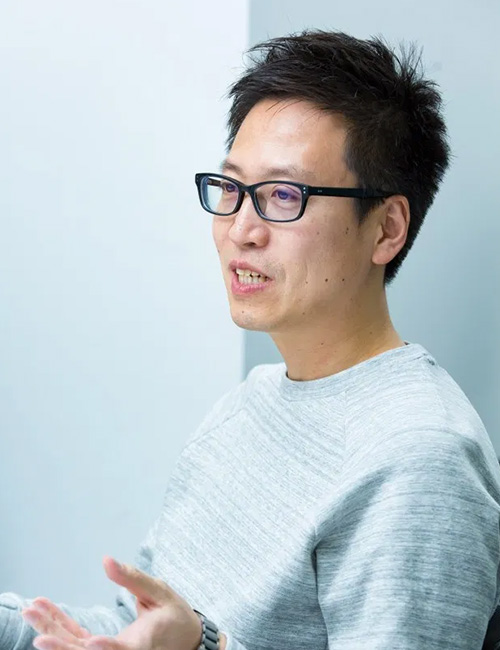 Q

What kind of place do you want to create ?
I want to create a place where diversity is recognized.
The difficulty when producing CG movies lies in communication. In the current way of producing CG movies, a great number of people are involved. But, even if you have many good ideas in your mind, you cannot get help from others as long as you don't express them to people. And, as a result, the quality of the final work will decrease.
It is therefore important to work in an environment where the relationships you build with people allow you to exchange with them and to understand them. Yet, things don't really go the right way, even when you are aware of that. My goal would then be to have people's diversity recognized so that, when producing movies, we can communicate and help each other.
It is not possible, in the entertainment world, to produce good movies without being open-minded, right?
It may sound foolish but I wish that every person who feels the same can join us at SOLA DIGITAL ARTS.