WORKS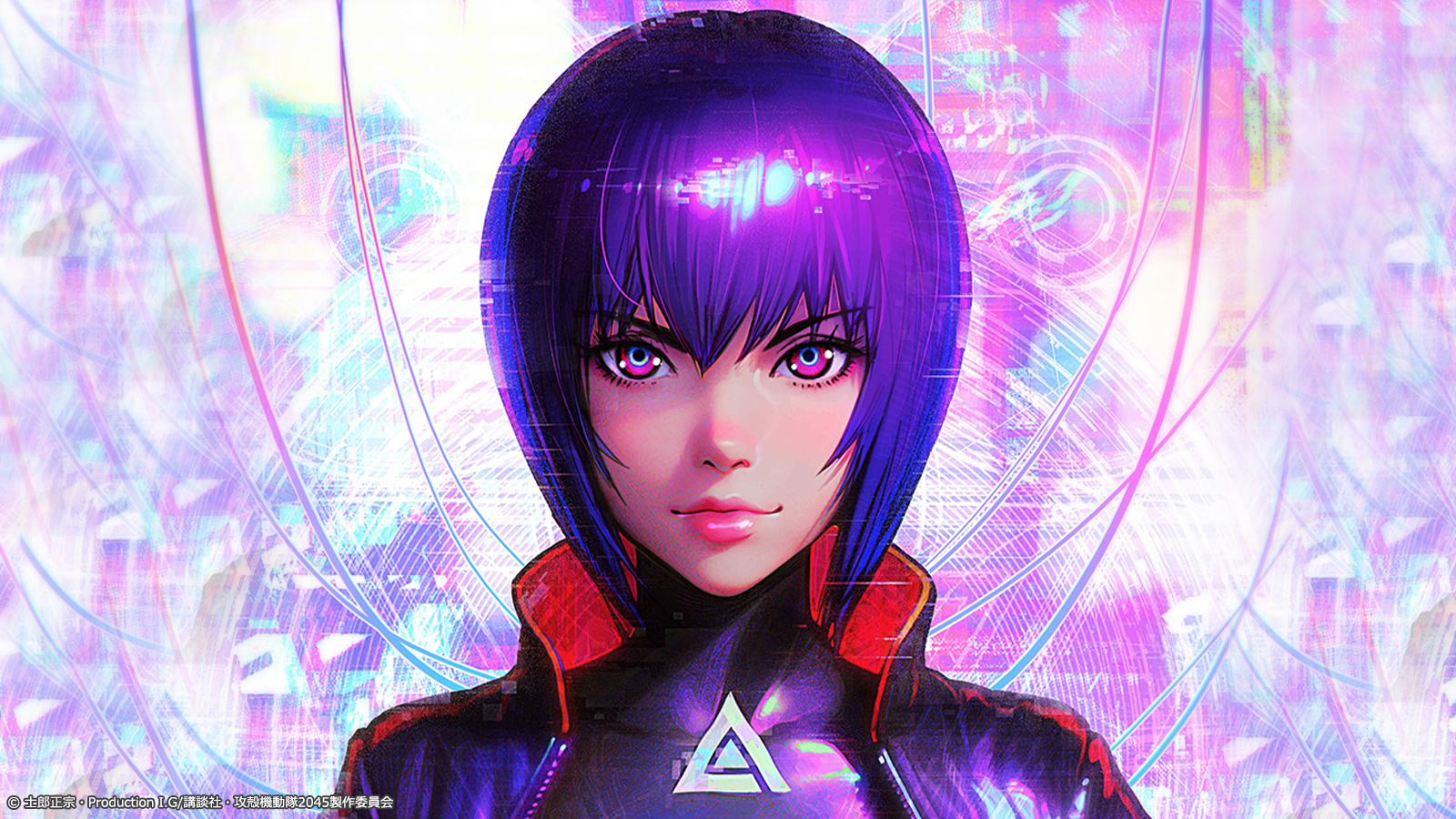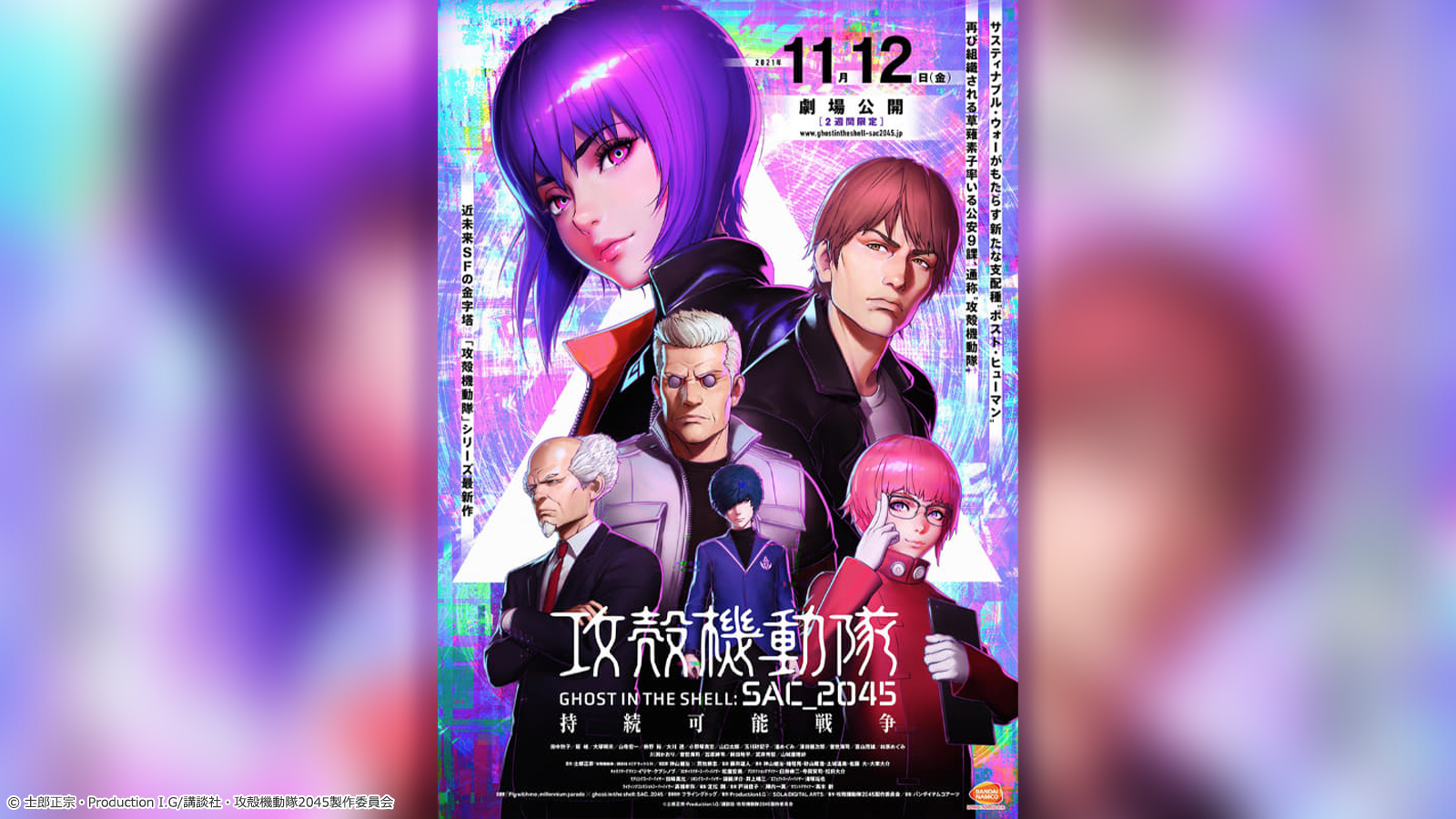 GHOST IN THE SHELL SAC_2045 Sustainable War
2021
Synopsis
Ghost in the Shell SAC_2045 Sustainable War is a feature-length animated theatrical release compiling the first season of the series with additional new scenes.
Public Security Section 9, the reactive barrier team led by full-body cyborg Motoko Kusanagi, confronts cybercrimes in the near future where people's will is connected to "cyberbrain".
Based on Shirow Masamune's "THE GHOST IN THE SHELL" comic released in 1989, this franchise is widely adapted from animated film to the Hollywood live-action film and others.
Staff
Based on "GHOST IN THE SHELL" by Shirow Masamune (KODANSHA KCDX)
General Directors : Kenji Kamiyama × Shinji Aramaki / Director : Michihito Fujii / Scriptwriters : Kenji Kamiyama・Ryo Higaki・Kurasumi Sunayama・Harumi Doki・Dai Sato・Daisuke Ohigashi
Character Designer : Ilya Kuvshinov / 3D Character Supervisor : Hiromi Matsushige / Production Designers : Shinji Usui・Kenji Teraoka・Daisuke Matsuda
Modeling Supervisor : Masamitsu Tasaki / Rigging Supervisors : Yosuke Nishikiori・Masakazu Inoue / Effects Supervisor : Takuya Kiyozuka
Lighting / Composite Supervisor : Koya Takahashi / Editor : Tatsuma Furukawa / Color Grading : Masaru Matsumoto
Music : Nobuko Toda × Kazuma Jinnouchi / Sound Designer : Hajime Takagi
Opening Music : "Fly with me" millennium parade × ghost in the shell: SAC_2045 / Music Production : FlyingDog / Main Theme Collaboration : Sony Music Labels Inc.
Production Studio / Production I.G × SOLA DIGITAL ARTS / Production Team : GHOST IN THE SHELL: SAC_2045 COMMITTEE / Distribution : BANDAI NAMCO Arts Inc.
Cast
Atsuko Tanaka / Osamu Saka / Akio Otsuka / Koichi Yamadera
Yutaka Nakano / Toru Okawa / Takashi Onozuka / Taro Yamaguchi / Sakiko Tamagawa / Megumi Han / Kenjiro Tsuda / Kaiji Soze / Shigeo Kiyama / Megumi Hayashibara
Kaori Kawabuchi / Kaiji Soze / Shinji Kasahara / Chihei Okada / Hidenori Takei / Risa Yamashiroya
Broadcast Information
November 12, 2021 (Fri) Limited Release 2 weeks
Trailer
https://youtu.be/zONmdEOxSNQ
OFFICIAL SITE
©Shirow Masamune, Production I.G/KODANSHA/GITS2045